This week Google Updated its Guidelines to specifically prohibit giving incentives to customers who left a bad review to change it.
The thing is that you should not be doing these dodgy techniques. Negative reviews will happen, because no matter how well you run your business, everyone has a different perception and what is heaven for you, for another one is "meh" on a bad day. What you should do is to focus on activating your satisfied users.
Getting more reviews with the magic link
One of the best ways to get happy customers reviews is to send them an invite link so they can review us from the comfort of their phones. That also helps avoid some filters that block reviews made from the same IP than the business.
But you have to make it easy: no use sending them to your Google Maps listing and hope that manage to find the add reviews section.
And there's a magic link that does the job just perfectly. It links directly to the review screen: see by yourself (please don't leave a review ): ç
https://g.page/r/CXdfwnCP_3RhEBM/review
If you click it will take you directly to the review form, in this case for Localboss Google Maps Location: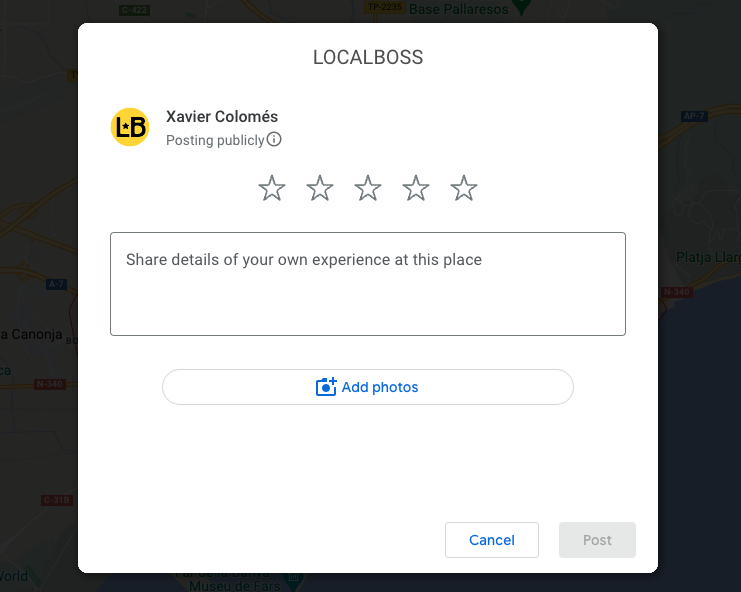 Let's see how to get the link
Let's see 3 ways of getting the link and sharing it easily.
Review Magic Link #1: Use LOCALBOSS
Surprise surprise! The quickest and easiest way to share the review link is using LOCALBOSS (it's a super easy app). That's why we created it in first place, to simplify the processes that local businesses have to do to increase their review scores.
It's super simple: Tap on "Get more reviews" on the top icon. From there, it's dead simple.
You can copy, share your review invite link on Whatsapp, Facebook, Twitter, Linkedin or even show it as QR to a customer who is in front of you. And there's more: Tap on "More Sharing options" to find even more sharing platforms like Instagram or Tiktop.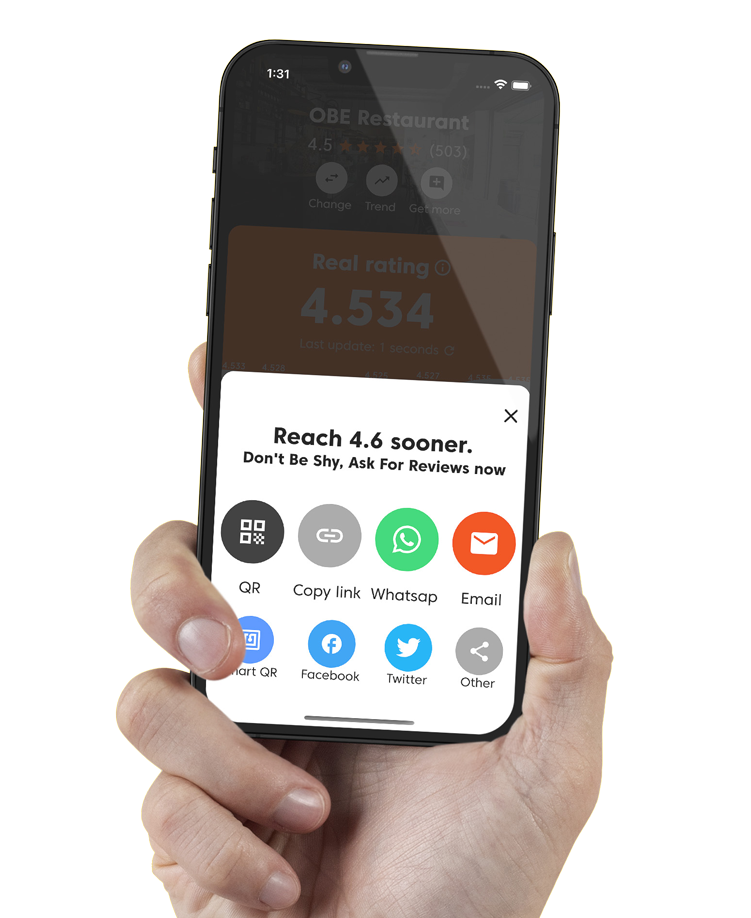 Review Magic Link #2: Get it from Google Business Profile
This is not as quick and easy as Localboss as it requires few clicks and screens. It involves getting the share link from Google Business Profile, Google Maps or Google Search (as long as you manage that location).
IMHO the quickest way process is as follows:
Go to Google Search and Search for your business name

Click on the right arrow down or in the widget "Get more reviews"
Copy the link that will appear in the modal window

Go to your social network, email etc.. and share it.
Review Magic Link #2: Get it from Google Places API
Let's see the most complicated way to generate the link, which has a huge PRO and a huge CON.
The pro: this will allow generate a review link for a business that you don't manage: imagine that you are an agency and you need to launch a review campaign but your client is too slow to give you access to their GBP. This can be a life saver.
The con: As far as I've tried this method, it doesn't work with Service Area Businesses. Don't ask me why.
How it works:
1 – Go to Google Places API clicking here and search for the business name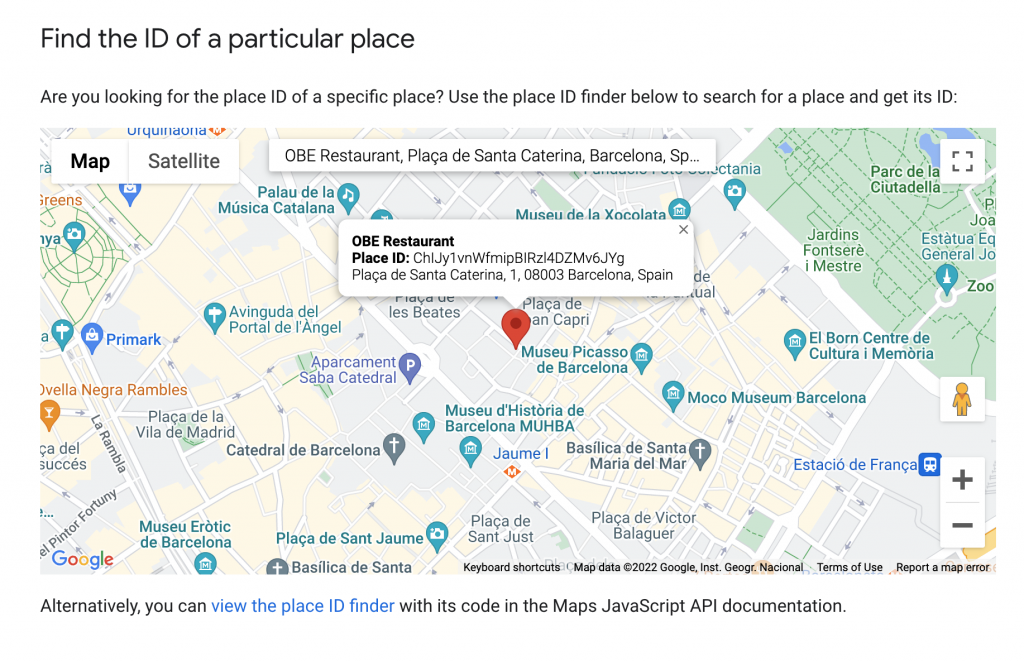 2 – Copy the Place ID above the address


3 – Paste the Place ID in this LINK after "="
https://search.google.com/local/writereview?placeid=PLACE_ID
Example:

https://search.google.com/local/writereview?placeid=ChIJy1vnWfmipBIRzl4DZMv6JYg
Then you can shorten it to make is easier to share.
Conclusion
No much left to say, Localboss is the easiest way to share the review invite link, isn't it? We do the tech bits and tricks so you only have to focus on what matters: your business.
Download Localboss and start improving your review scores now 😉