If your business doesn't have a permanent location with the classic signage, and you don't receive customer visits in your location (i.e. a Plumber, locksmith or a wedding planner), you can still appear in Google Maps, but as "Service Area" Business.
Service Area businesses are those who don't share their business location address, but Google Maps shows as providing their services in a given area.
In this case we will show how to change LOCALBOSS from a "regular" business to a Service Area Business. If you are creating a new Business, simply select "NO" in the step 2 of the business creation flow.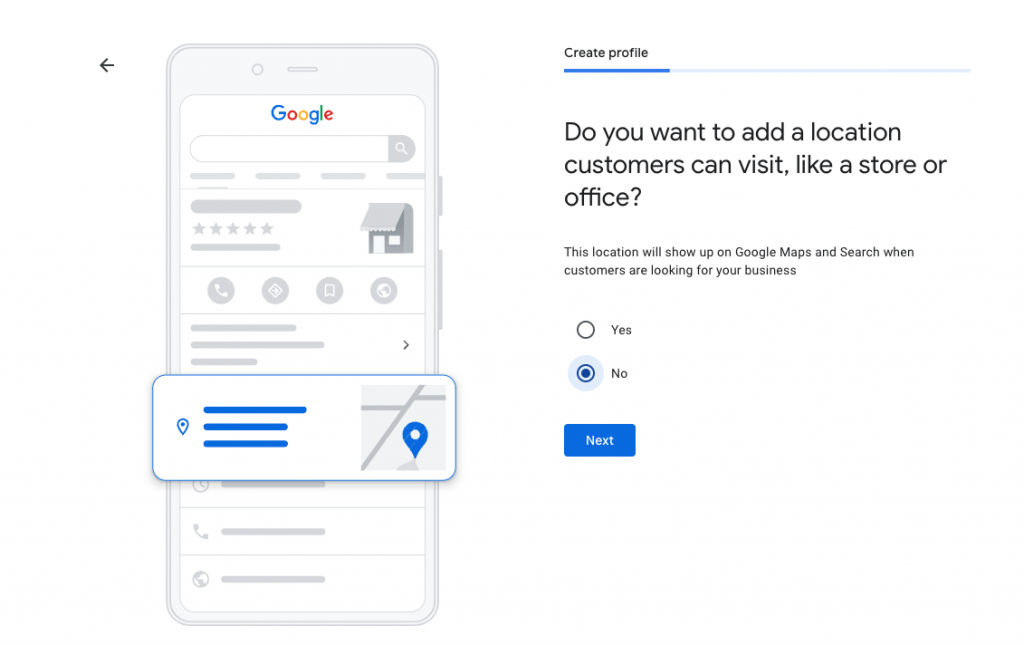 Back to the migration, it's quite easy as well. Google your business name while logged in at Google, and edit the business info directly from the Google Search Results Page (SERP).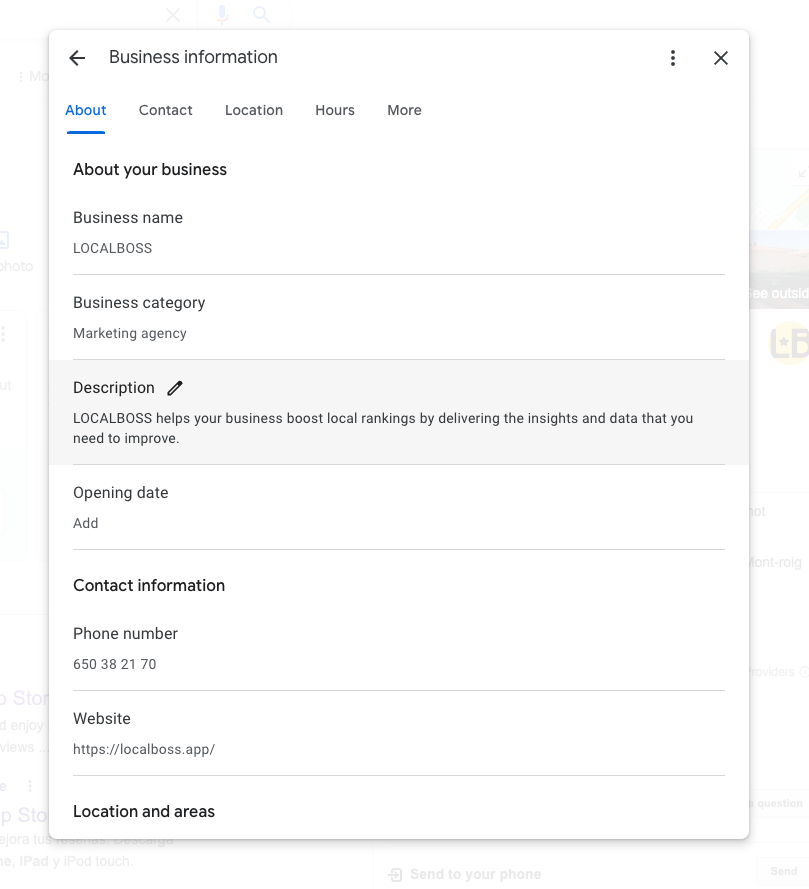 Under "Location" change the toggle "Show business address to customers" to off. The map and the address fields will disappear. Make sure to click "Save" to continue.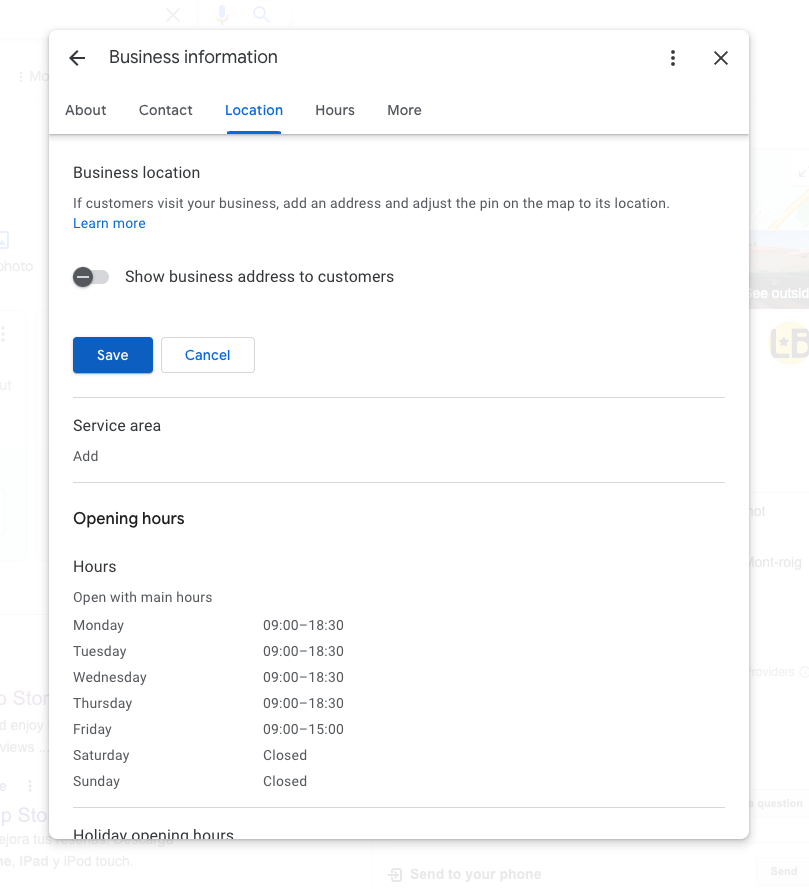 Now, we need to define "Service Areas" where we operate. This is, the places where we are able to provide our service. You can choose up to 20, but:
In this example "Spain" wouldn't be a valid Service Area.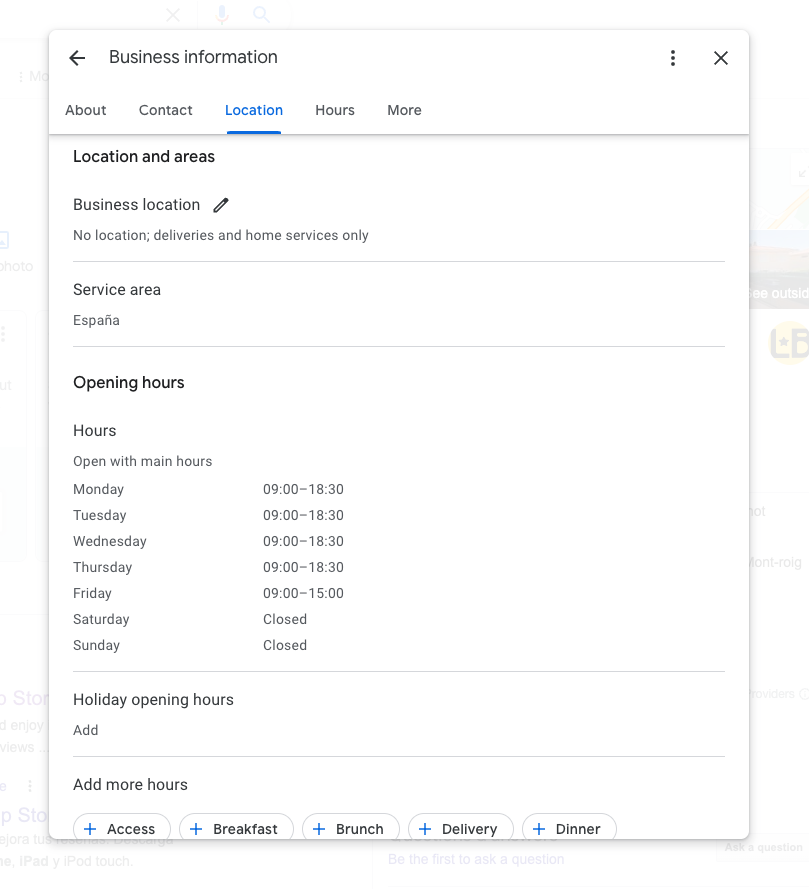 And that's it, easy, huh?
Had you any questions, please leave them in the comments section.
Happy growing.