(and how LOCALBOSS addresses them)
Since launching LOCALBOSS, I've been in touch with local business owners daily, and it's astonishing how many of them have entirely given up on reviews. What once brought them joy has turned into a hassle, a source of frustration, and a significant pain point.
And it's totally understandable.
These are my TOP 5 complaints from local business owners regarding Google reviews (AI would need to make countless calls to gather these insights):
"If I could turn off the reviews / quit Google Maps, I would."
Many business owners are so frustrated and burned out that they don't see the enormous opportunity Google Reviews offer for their businesses.
"I don't trust the reviews"
Or a variation I get a lot "Not just anyone should be allowed to post a review; they don't understand my food/service/product."
"I never ask for a review; if customers are satisfied, it's up to them to leave one."
🤦‍♂️
This one is a classic here in Spain, is the same in your country? By not asking happy customers to review us, we are over indexing the bad reviews that we will eventually get from time to time.
"I have no time to deal with Google Reviews; it's just another important thing on top of the million other important things I have to do."
Classic "I have no time" procrastination when something scares us.
"I've been stuck at the same rating for years, no matter what I do"
This is result of the lack of actionable insights (fancy word for "the info you NEED to know to do better").
OK, I'm there too, I'm that kind of owner. Now what?
Again, I can only empathise with these business owners, and if you happen to be one, please keep reading.
We know local business owners are short on time, constantly bombarded with sales pitches, and perhaps even skeptical about the fairness of Google reviews.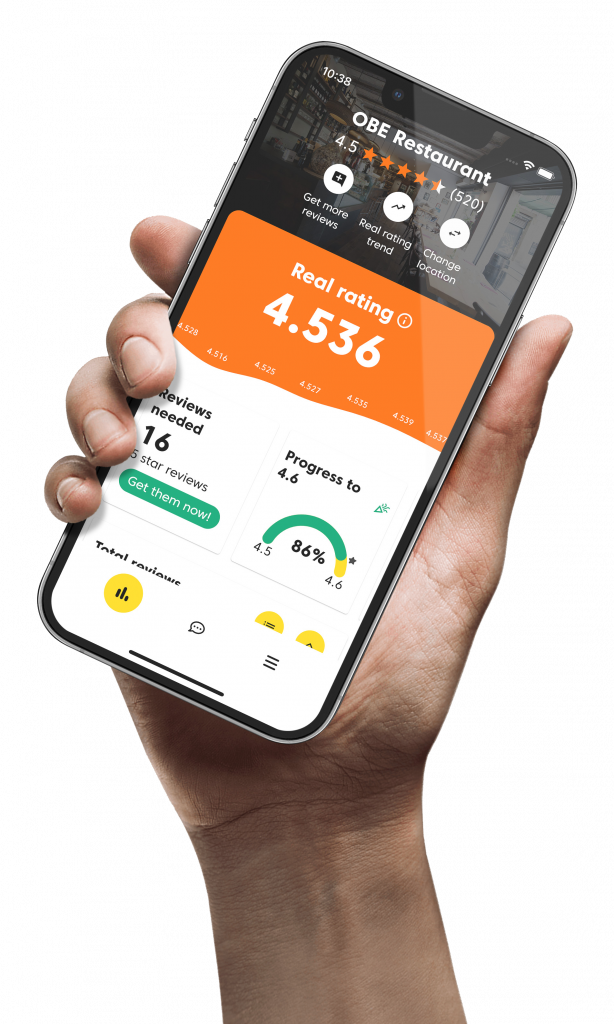 That's why we built LOCALBOSS to:
Simplify review management: We created an easy-to-use app that streamlines managing Google reviews. All business locations are in one place, period.
Empower you with insights: For the first time, we're making the kind of data and insights that were once only available to big companies accessible to small local businesses like yours. With LOCALBOSS, you can monitor your progress, see trends, and make data-driven decisions to improve your online reputation.
Boost your ratings and visibility: LOCALBOSS helps you get more reviews by providing an easy-to-share invite link and QR code. By growing your positive reviews, you'll increase your visibility on Google Maps, enhance your SEO, and attract more customers.
Enable quick responses to reviews, sharing favorite ones on social media, and tracking ratings – all from the palm of their hands. Customers love seeing their reviews posted, and others enjoy seeing what people say about a business they know or follow on social media.
Build trust and loyalty: We know that earning your trust is key. That's why we offer LOCALBOSS Freemium, and why we give Premium for free to small businesses with under 100 reviews. We're committed to supporting your growth and providing you with the tools you need to succeed.
But most importantly, we make it fun for them:
We believe managing your online presence shouldn't be a chore. LOCALBOSS turns review management into an enjoyable and engaging experience, allowing business owners to have fun while focusing on growing their businesses and using technology to eliminate hassle.
Give it a try now, It's free, and you have nothing to loose.
Imagine what you could win….