It's hard to believe that we launched the first public app exactly 3 months ago, on March 2022. That was our MVP and we had no idea of what the reaction would be. Now, 3 months later, we are delighted to announce that the MVP has had an amazing success and we are moving on to the next phase: monetization.
LOCALBOSS has always been a real business project, and the fact that it launched as free was because we had to make sure that Local businesses would use it, and try to make it easier to get initial insights, reviews and (this one never came) recommendations from business to business.
Now, it's the moment to find out if businesses will like it enough to pay for it. That's what separates products from projects, that someone is willing to put money on the table for it.
But let's look at some MVP results first:
MVP Results & Learnings
What are we so happy about? We are delighted to see that our hypothesis was validated: "there are business owners who were already wanting to know the info that LOCALBOSS provides". We were not sure that we were providing enough value, but the truth is that we saw a lot of traction in terms of engagement and retention.
In terms of numbers, this translates to:
434 Installs (255 Android / 179 iPhone)
328 Businesses connected
6,8 sessions per user
60% retention after 5 weeks
Retention data from FIREBASE
In terms of learnings, we learned a big deal. Most important:
Unknowingly, we had built a gamified dashboard. The top feedback we get from top users is "I'm addicted". And they mean it, we have 5 real users over 200 sessions already, some of them opening the app 5 days a week.
We've learned that acquisition of Local businesses is hard: they are a huge long-tail but they are not easy to target, nor to convince. But once we do convince them, they love it!. What worked very well was de article published about LOCALBOSS in Diario de Tarragona.
Also it's been a surprise that all kind of businesses use LOCALBOSS: marketing agencies are probably over-indexing due to our closest network, but shops, restaurants and specially mechanic workshops who enjoy very much LOCALBOSS.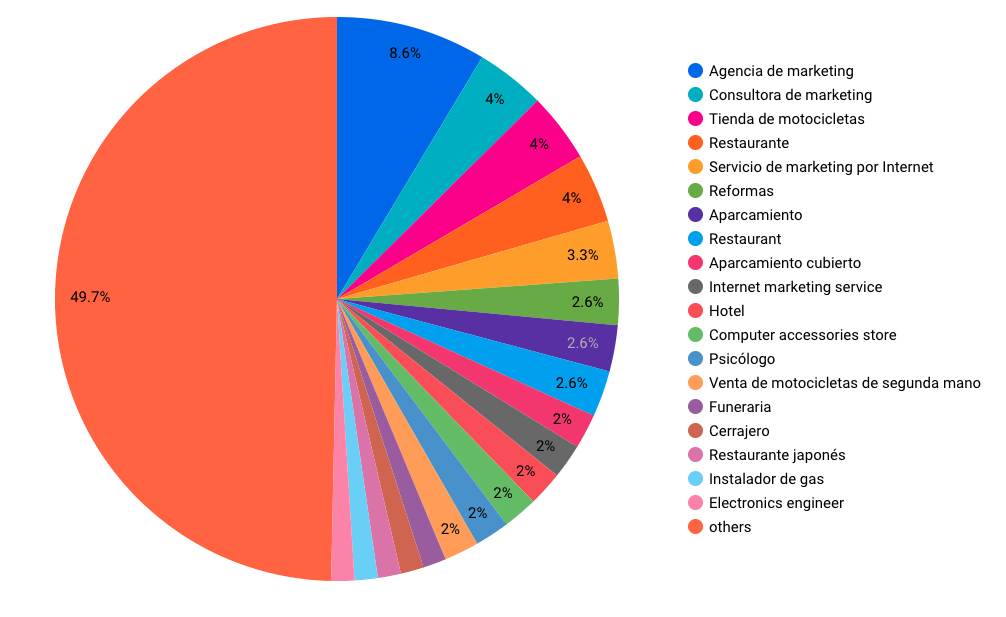 These results are the push we needed to prepare our next step forward: test the market reality with a product.
Can't wait to see how it goes!